Did you know that the latest baby boom which has been widely reported is also linked to the rise in popularity of our favourite pastime of online bingo? A bingo boom alongside a baby boom – who would have thought it?! A growing population and a growth in the number of people playing online games... this can't be a coincidence…
The latest figures out this month suggest that this year will see the highest number of babies born in the UK in 40 years, with 20,000 more babies born in 2012 than the previous year.
That's a lot of pregnant ladies! And whilst all this good news is blooming the experts also report a phenomenal rise in the number of people enjoying online bingo – and the numbers of women in particular.
I don't know about you but it seems to me that it is likely that there are quiet a number of baby boomers sat with their feet up waiting for the arrival of their bundle of joy who just might be passing the time with a spot of fun playing bingo online.
If you've set up the nursery, packed your hospital bag and are twiddling your thumbs with boredom over your ever-expanding bump then join in with this growing trend! There has never been a better time to play online bingo with fantastic sign up bonuses, seasonal promotions and fantastic prizes galore. Bingo is a great form of entertainment that requires luck rather than skill making it really easy to join in and have fun instantly.
Relish in the gossip in the chat rooms and make friends online too – as well as comparing notes on the bingo games you could even swap baby talk! And you never know, your baby joy might even bring you some extra special good luck as you play.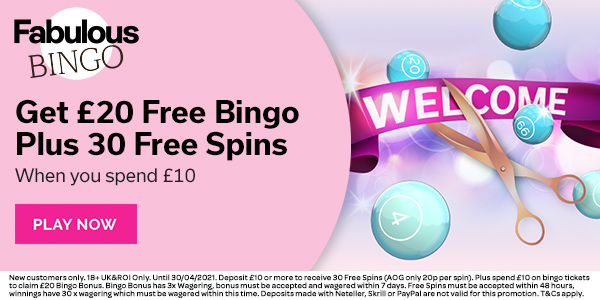 More Bingo Advice:

Classic Bingo vs Online Bingo
Free Online Bingo Deposit Offers
Growth of Online Bingo