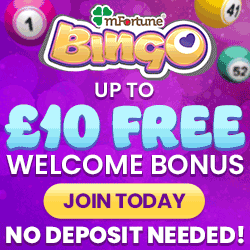 The first thing you need to do before you can play online bingo is to register at one of the great online bingo sites.

Before you can play you need to purchase a bingo card, players can play up to 50 cards at a time. The cards have the word B-I-N-G-O written across the top of it and under that there is a 5x5 grid with numbers on it.
The numbers in each column go as follows:
In the B column the numbers are between 1 and 15.
In the I column the numbers are between 16 and 30.
In the N column the numbers are between 31 and 45.
In the G column the numbers are between 46 and 60.
In the O column the numbers are between 61and 75.
The Bingo balls are randomly selected and if that number appears on your card you must tick it off. The objective of the game is to make a particular bingo pattern before any other player does. The first person to get the winning bingo pattern shouts out BINGO!. The site will check to make sure that the numbers on the winning card are correct and that player becomes the winner. If there is more then one winner the prize is shared equally among the lucky players. Winnings are put directly into your account for you to play with or withdraw immediately.
The more cards you buy the greater your chances of winning, but if too many cards are purchased it can become very confusing when it comes to ticking off numbers and you can lose track of which numbers have been called out.
The fantastic thing about online bingo is that you can play any time of the day or night, Monday till Sunday. Another great thing about playing online is that you can chat to other players live while your bingo game is in progress.
All of the bingo sites use brilliant software for fast play and realistic bingo sound effects so you will feel like you are sitting in an actual bingo hall. In conclusion bingo is easy to play which means anybody can play it as not much skill is involved. Its easy to win huge jackpots and the game is really enjoyable. There are bingo games running 24/7 so it will be easy to fit in a bingo game when ever it suits you!