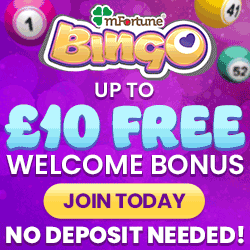 Number 1
Be careful not to play with too many cards as you may lose track of the numbers that are called out and it may become very confusing.

Number 2
Avoid extremely busy bingo games, rather choose games that have a good balance of players to maximize your chances of winning.
Number 3
Be patient, after all it is a game of luck.
Number 4
Play at sites with the best deposit bonuses where you could possibly double your money.
Number 5
The biggest jackpots are usually won between 8 and 11pm on Friday and Saturday nights.
Number 6
The prize money will obviously be more if the bingo cards cost more then 25 cents, so try play a bingo game where the bingo cards cost 25 cents or more.
Number 7
To find the best bingo rooms, search by reading the reviews on the various bingo rooms.
Number 8
Most sites allow you to change your bingo cards if you don't like the ones you have, take advantage of this and change them.
Number 9
Play where they have great chat specials so you can win extra bonuses.
Number 10
Play at well known online bingo sites, this will guarantee you that you will get paid out when you win.
Number 11
Visit Bingo message boards to see if any players have been ripped off at that site.