Bingo 777 has Closed Down. Please try Fabulous Bingo instead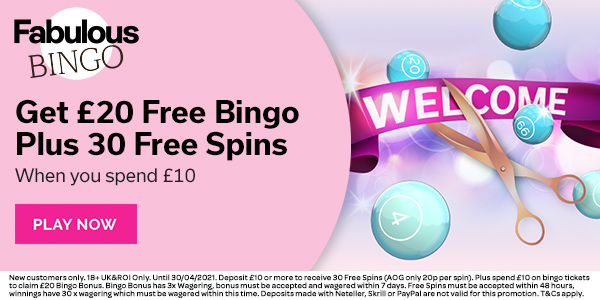 When you invite a friend to Bingo 777 and they register, you score! All you have to do is go to the cashier in the gameand select invite a friend. Put 3 email addresses of 3 of your friends and push the "invite" button. Emails will automatically be sent to your friends. When your friends register they will receive a free bonus of $5 and if they make their 1st deposit you will receive $10 for each friend that registers.
The 75 and 90 Ball Bingo Halls at Bingo 777 have so much to offer.

The 75 Hall Hall has great chat rooms and non stop specials. There are chat games and chat masters available 24/7. There are three Jackpots running all the time with $1000 jackpot seeds. You can purchase a maximum of 135 cards per game and a minimum of 3 cards per game.
The 90 Ball Bingo Hall has three prizes running all the time and 18 chances of winning per game.The maximum purchase of cards is 30 cards which equal 180 tickets per game and the minimum is 1 card. With 90 ball bingo tickets are sold in cards of 6 tickets only. To find out more visit Bingo 777.