There are tonnes of gaming websites nowadays all of which offer enticing bonuses to their customers.
But along with all the good ones, there are also scam websites that go around hunting for bingo players in order to cheat them out of their money.
A large majority of all gaming websites are trustworthy that follow the gambling and bingo governing bodies' laid out rules but the bitter reality is that scam mafia is also pretty active in this field. So how can you avoid these bogus websites?
When you feel you are ready to make a cash deposit then first look around on the internet, read reviews of the website on which you're interested in making the deposit. Find out under whose rules and regulations does the website falls and how long has it been in operation. Hit the bingo forums and ask your fellow players about their experiences with that particular website and only if you are fully satisfied about its genuineness, then trust them with you money.
You should also be on alert when a gaming website provides an unverifiable address. If it claims to be a part of a big gambling company then ask them to prove their identity. Genuine websites generally have contact info on their 'contact us' web page, where you can call and find out if they really exist or not.
Also learn to differentiate between special promo offers of reputable companies and enticing offers of scam websites. Both of them offer more bonus or better terms than the industry benchmark but one is a genuine offer that is made at a time when business is slow, while the other one is purely a fraud scheme that is designed to make a quick buck and then vanish without trace.
Also scan each and every portion of bingo websites. If you notice bad grammar in the content of the site or poor web designing, then you should red flag it as reputable companies always hire professionals for their web requirements. Mistakes in presentation are definite signs of something fishy.
Con artists exist everywhere and internet is no exception. So before making your first bingo deposit on the internet, make sure that you are in right hands.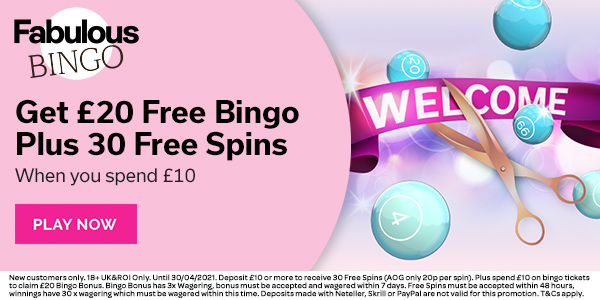 More Bingo Advice:

Classic Bingo vs Online Bingo
Free Online Bingo Deposit Offers
Growth of Online Bingo