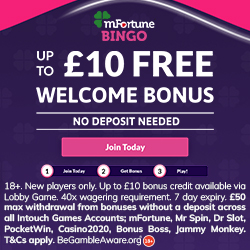 For a long time, the only place you would find a game of bingo was in the local club or pub. It was a time for family and friends to get together and have a few pints with the chance of winning enough money to cover the night's expenses. If you wanted to change your life you would play the pools and then later the lottery. If you wanted a bit of fun with friends you played bingo.
In the 1990s the gambling world spread its claws to the virtual world of the Internet. Men and women alike started to join online casinos and gamble from home instead of travelling to the brick and mortar alternative. Bingo quickly followed suit with mixed results. Then in the UK and Ireland, the smoking ban was introduced and more and more people decided to stay at home to drink, smoke and play bingo!
The creators of online bingo knew they couldn't compete with the online casinos. They needed to emphasise something different, so they went back to what made bingo popular in the pubs and clubs. Chat rooms were created in order for people to talk and play, and being social was again part of the world of bingo.
In the past few months, online bingo has taken this one step further with the integration of social networking sites. Now you can find hyper-links to the three biggest social media sites Facebook, Twitter and YouTube on a range of online bingo sites. So the online bingo sites now offer an even wider range of social networking than ever before.
More Bingo Advice:

Classic Bingo vs Online Bingo
Free Online Bingo Deposit Offers
Growth of Online Bingo