Valentine's Day recently passed with many couples celebrating a day of love and affection through fine dining, extravagant gifts and luxury romantic getaways. Unfortunately, for the singletons among us, we may have found ourselves with a cheap takeaway, a lonely glass of wine and only a film to keep us company. Cue the violins!
However, if you are someone looking for love you'd be surprised where you may find it… One solution could see you flirt with thousands of potential suitors from the comfort of your own sofa whilst having fun and potentially winning some money! Sound too good to be true? Well it isn't! Online bingo is fast becoming a popular way to meet and chat, whilst playing on certain sites such as Chitchat Bingo which hosts 'Flirty Friday's' and other web pages completely dedicated to the flirting aspect of playing the game.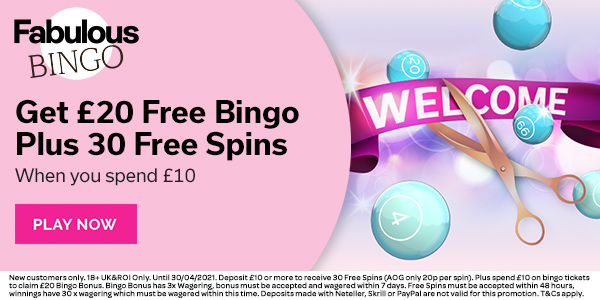 Flirting doesn't just have to mean sending cheeky messages or winking emoticons either. You can assign yourself to a partner, so when you do win you can share your prize with that special someone. Of course, you can still add a soppy poem too if you want to!
Even if you're quite happily taken, the opportunity to meet new people is one you can enjoy too. You can play and chat with people about different bingo games or topics that you can relate to such as favourite TV shows, recipes or maybe just about the weather. Most chat sites are moderated too, so you don't have to worry about chatting to strangers and can ask the moderators any questions about the games or the social aspect of the websites.
So forget about your over-hyped social media pages, come and enjoy the fun of social interaction and the chance to flirt with a game of online bingo! Who knows, it could be love at first line…
More Bingo Advice:

How to avoid Online Bingo Scams
Free Online Bingo Deposit Offers
How to Choose the Best Bingo Site
Profits afforded by Bingo