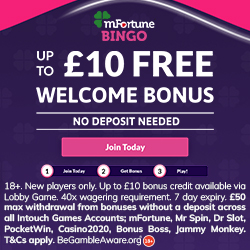 When you are playing online bingo you will notice that on most sites there is a "Chat Room" facility, normally at the side of your screen. If you've mastered keeping an eye on all your cards it's worth having a go on this.
It's great to see others making comments on there, I don't get involved all the time with the chats but do add the odd "WTG" (way to go) when I see a regular face is getting closer to the prize. It makes more sense than talking to the screen.
After playing online bingo a while it's easy to keep an eye on your cards and the numbers coming up so the chat is a great extra to play on and interact with others while you watch your numbers come in. I find myself typing comments asking for certain numbers. A bit like asking the sky not to rain today when you hang out your washing.
Now and again I find there is normally one number that seems to be the remaining number. The other day it was 88, it helps my frustration to put up some comment on the chat board, like "what has happened to 88."  Somebody came back with "hang on in there it's hiding in there somewhere". When there are only a few players in a room this type of chat is great and makes you want to play for longer.
If you are playing online bingo and want to use the chat, don't be mistaken into thinking it's like an internet chat room. There is not a lot of flowing conversation as such, bingo chat is mainly funny face icons or patterns of "lucky fairy dust" and players telling each other how well you are doing. This is better for the game as you don't get too distracted!
I like to keep my eye on the balls when playing but having the chat open is sometimes a great way to keep positive if you haven't had a line in a few cards. In most Bingo chats there doesn't seem to be any negativity, all "chatters" encourage everyone else to do well, and congratulate winners.
For me the Bingo chat makes the game a little more cheery and is nice to know someone else is there with you while you play!
More Bingo Advice
Growth of Online Bingo
Indoor activities for a rainy day
The Social Game - Bingo